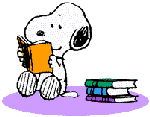 Welcome to the Counselor's Corner !
---
---
STAAR/EOC testing schedule for Spring 2018
April 10 4th and 7th grade Writing May 8-10 Algebra I, US Hist, Bio respectively
5th and 8th grade Math
English I May 14 3rd, 4th, 6th, and 7th Math
5th and 8th Math retesting
April 11 5th and 8th grade Reading
May 15 3rd, 4th, 6th, and 7th Reading
April 12 English II 5th and 8th Reading retesting
May 16 5th and 8th grade Science
May 17 8th grade Social Studies
Anderson Food Pantry
For families in need, the Anderson Food Pantry is open the FIRST Thursday of every month. Time: 9 a.m. to Noon, and then again from 5 p.m. to 7 p.m.
Blinn College training course offerings
Blinn College and the Texas A&M Engineering Extension Service (TEEX) are expanding their local workforce training course offerings with a full slate of boot camps designed to quickly train skilled workers for entry-level positions as carpentry, electrical, facilities maintenance, HVAC, plumbing, and welding assistants.
Each of these accelerated, competency-based camps will be offered at the RELLIS Campus with the exception of welding, which will be offered at Blinn's Highway 60 Workforce Training Center.
"These are hands-on boot camps that allow students to gain entry-level knowledge about a trade very quickly," said Jay Anderson, Blinn College Dean of Technical and Community Programs. "Everyone who successfully completes the course will be qualified for an entry-level position."
All camps include instruction in English and Spanish, and scholarships may be available through Workforce Solutions Brazos Valley. To see if you qualify, call 979-595-2800 and schedule an appointment with a Workforce Solutions counselor.
Students who successfully complete one of the 144-hour boot camps can earn the National Center for Construction Education and Research (NCCER) certification, the OSHA 10-Hour Construction Certificate, and certificates from both Blinn College and TEEX. The NCCER certification is nationally recognized, qualifying students for jobs across the nation.
Students who complete the 80-hour courses earn certificates from Blinn and TEEX and the OSHA 10 credential.
The facility technician boot camps familiarize students with basic facility maintenance knowledge and building code while providing entry-level carpentry, HVAC, plumbing, and electrical skills. The course provides an overview of each trade while emphasizing the role of the facilities staff and importance of safe work practices.
The carpentry boot camps explain floor and wall systems, ceiling and roof framing, stair layout, window and door installation, and understanding specification and drawings.
The plumbing boot camps teach students to identify and interpret civil, architectural, structural, mechanical, plumbing, and electrical drawings. Students learn to confirm accurate dimensions, generate Requests for Information (ROIs), locate plumbing entry points, and establish piping routes and fixture locations.
The electrical assistant boot camp covers electrical safety, apprenticeships, training programs, and career opportunities, as well as the responsibilities and characteristics an electrical helper should possess. Students are introduced to circuits, electrical theory, the National Electric Code, device boxes, and raceways and fittings.
The HVAC boot camps provide a broad introduction to the world of the HVAC (heating, ventilation, and air conditioning) technician. Students learn basic operational principles of HVAC systems, and are introduced to technician licensing and trade-governing regulations. Students learn about trade math, air distribution systems, piping practices, and soldering and brazing.
Blinn's technical and community education courses are designed to provide students the knowledge and abilities they need to enter the workforce immediately after completion of the courses. Many of these courses do not require a high school diploma and enrollment is fast and easy. As most of these courses are non-credit, students do not need to go through the College's admission process to enroll. Programs vary in length and are offered with daytime, evening, and weekend options.
Registration forms can be obtained at www.blinn.edu/workforce/student-registration-form.pdf and submitted to workforce@blinn.edu or in person at Blinn's Post Office Campus located at 301 Post Office Street in Bryan. For questions or additional information, emailworkforce@blinn.edu or call 979-209-7205.
BOOT CAMP

HOURS

BEGIN

END

PRICE*

Facilities Maintenance

144

Nov. 20

Dec. 15

$1,700

Carpentry

144

Jan. 5

Jan. 31

$1,800

Electrical

144

Feb. 5

Feb. 28

$1,700

Facilities Maintenance

144

March 19

April 12

$1,700

Plumbing

144

April 16

May 9

$1,700

HVAC

144

May 14

June 7

$1,700

Facilities Maintenance

80

June 4

June 15

$950

Facilities Maintenance

144

June 11

July 5

$1,700

Carpentry

80

June 18

June 29

$1,050

Carpentry

144

July 9

Aug. 1

$1,800

Electrical

80

July 9

July 20

$1,000

HVAC

80

July 23

Aug. 3

$1,000

Electrical

144

Aug. 6

Aug. 29

$1,700

Plumbing

80

Aug. 6

Aug. 17

$1,000

Facilities Maintenance

144

Sept. 4

Sept. 27

$1,700

Plumbing

144

Oct. 1

Oct. 24

$1,700

HVAC

144

Oct. 26

Nov. 20

$1,700

* Scholarships Available through Workforce Solutions Brazos Valley
New STAAR and EOC reports
TEA is redesigning the student reports to be more informative. Check out the video on what to expect the reports to be like.
http://tea.texas.gov/studentreport/
Strengthening Families of the Brazos Valley
This organization provides programs and resources to assist families and individuals with: healthy relationships, parenting, family financial management, and impact of adverse childhood experiences, amongst other things. Their website is also linked under my Educational Websites and RISD Parent Resources.
For Grimes County residents, contact: Chasitdy Love by calling 936-873-3925 or email chasitdy.love@ag.tamu.edu
Focusing Families
An organization helping victims who have been domestically abused or sexually assaulted in Hempstead, and they have recently opened up another location in Brenham. Hours are Mondays 8am-3pm, and Tuesday through Friday 8am-5pm. Closed 12pm-1pm for lunch. Walk-ins are welcome. If you or someone you know needs help, please call 979-551-2152 or walk in to our new location: 105 E Main St, Suite 200A, Brenham, TX 77833
Agape Gifts
If you would like your family to be considered for seasonal offerings from various charitable organizations and community churches, please contact me at 936-851-2364.
SAT & ACT registration
Check out my "Educational Websites". You will find direct links to sign up for either test and other sites for free practice questions and tests.
The next ACT is June 9, sign up by May 4
The next SAT is June 2, sign up by May 3
FAFSA – Parents, feel free to contact me for assistance in filling out the FAFSA application. I will make private appointments with you to do so.
***An OFFER***
Access from AT&T offers discounted wireline home Internet service to qualifying households with at least one resident who participates in the U.S.D.A. Supplemental Nutritional Assistance Program (SNAP).

There is NO term commitment, NO deposit, NO installation fee and NO charge for an in-home Wi-Fi capable gateway.
AT&T wireline Internet coverage in your area may be limited.

Visit their https://www.att.com/shop/internet/access/index.html#/ for complete program details, including: pricing, speed tiers, and eligibility requirements.
---
---
---
Please check back periodically as the Scholarship Bulletin (weekly) and the Educational Website side bar options will be continuously updated.
---
---
---
New scholarships will be posted weekly throughout the year. Some scholarships will be just for senior students, others may be open for younger students. So even if a student is in Kindergarten, they might be eligible to apply for the scholarship.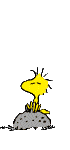 It's never too early to start feathering that egg nest!
Examples of scholarship listings will be like the following (please note these are only examples, not the current scholarship information):
Great Pretenders Video Contest - ***13+ yrs old***- $1,000
Deadline: Oct 27
Create and submit a one minute video on a word from a selection on the website to depict the definition provided
In this example the name of the scholarship is Great Pretenders Video Contest. It is open to anyone who is 13 years and older. There is only one scholarship awarded and it is for $1,000. The scholarship has to be submitted and there no later than October 27th. A short description is given on what will need to be done for the scholarship or which students the scholarship is targeting.
The Horatio Alger Scholarship – 7 at $5,000 for Texas Scholars, 106 at $20,000 for National Scholars
Deadline: Oct 25
Household income <$55,000. Involved in extracurricular and community service. Display character integrity, perseverance in overcoming adversity. GPA 2.0/4.0.
For the above example, the Horatio Alger Scholarship is only for graduating SENIOR students because there is no indication it could be for someone younger. It also lists that seven students from TEXAS will get a $5,000 scholarship and be eligible to compete for one of the other 106 national level scholarships for $20,000 each. The deadline to have everything submitted and received is Oct 25. This scholarship is for students whose parents filed an income tax return and had an adjusted taxable income of less than $55,000 for the year. The students must have at least a 2.0 on a 4.0 gpa, have overcome some type of adversity, have the personal characteristics of dignity and perseverance, and be involved in school and community service and activities. Most likely they will need letters of reference from community members and teachers to verify this information.
---
---
---
The educational websites will have direct links to things like registering for the SAT or ACT, college and career websites, study resources or help, hotline information, upcoming events, et cetera.