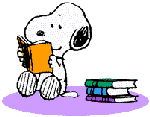 Welcome to the Counselor's Corner !
---
---
Summer School for STAAR 5th, 8th, and EOC Retakes
June 10-13 and June 17-20 from 8 to noon
Exam Dates: 5th and 8th Math – June 25
5th and 8th Reading – June 26
English I EOC – June 24
US History – June 25
English II EOC – June 26
Algebra I – June 27
Biology – June 28
For out of school students
Student registration, including for precoded answer documents, braille materials, and out-of-district (OOD) and out-of-school (OOS) testing, for the June 2019 STAAR administrations will be available through the Assessment Management System. OOD and OOS examinees should register online at https://texastests.com/forms/student-reg-eoc.
Drivers Education – Summer 2019
Region 6 Education Center will be offering classes at Huntsville High School this summer beginning June 3rd. Two classes will be scheduled, one between 1:30 – 3:30, and the second from 3:30 to 5:30.
The cost will be $375. They accept credit card or money orders/cashier's check for payment. They also offer payment plans.
https://squareup.com/store/ESC6SET/ or call Melvin Jefferson for more information at 936-435-8321
Vax-a-nation
A mobile vaccination clinic will arrive at Richards ISD every 3rd Wednesday to provide students with vaccinations if any shots need updating or other reasons at a nominal cost. This service is provided to students 18 yrs and younger, uninsured or underinsured. Accepted forms of payment are cast, credit card, or check. The mobile clinic also will accept Medicaid and CHIPS.
Contact 832-460-9003 for more information or to verify a particular need.
Anderson Food Pantry
For families in need, the Anderson Food Pantry is open the FIRST Thursday of every month. Time: 9 a.m. to Noon, and then again from 5 p.m. to 7 p.m.
New STAAR and EOC reports
TEA is redesigning the student reports to be more informative. Check out the video on what to expect the reports to be like. Parent should receive a unique code to access their child's report. See the counselor or registrar for this number.
http://tea.texas.gov/studentreport/
Strengthening Families of the Brazos Valley
This organization provides programs and resources to assist families and individuals with: healthy relationships, parenting, family financial management, and impact of adverse childhood experiences, amongst other things. Their website is also linked under my Educational Websites and RISD Parent Resources.
For Grimes County residents, contact: Chasitdy Love by calling 936-873-3925 or email chasitdy.love@ag.tamu.edu
Focusing Families
An organization helping victims who have been domestically abused or sexually assaulted in Hempstead, and they have recently opened up another location in Brenham. Hours are Mondays 8am-3pm, and Tuesday through Friday 8am-5pm. Closed 12pm-1pm for lunch. Walk-ins are welcome. If you or someone you know needs help, please call 979-551-2152 or walk in to our new location: 105 E Main St, Suite 200A, Brenham, TX 77833
Agape Gifts
If you would like your family to be considered for seasonal offerings from various charitable organizations and community churches, please contact me at 936-851-2364.
SAT & ACT registration
Check out my "Educational Websites". You will find direct links to sign up for either test and other sites for free practice questions and tests. If on free or reduced lunch, see Mrs. Daniel for a fee waiver.
The next ACT is June 13, sign up by Jun 14
The next SAT is Aug 24, sign up by Jul 26
FAFSA – Parents, feel free to contact me for assistance in filling out the FAFSA application. I will make private appointments with you to do so.
Credit By Exam for Acceleration
Students with parent permission, at any grade level, may elect to take CBE for certain courses for acceleration purposes. Each exam may only be taken a total of two times but each attempt during a different testing window as defined by the State of Texas. Those testing window are from Jan 1- Mar 31, Apr 1- Jun 30, Jul 1- Sep 30, and Oct 1- Dec 31. Contact my office to set up the exams.
For credit purposes, taking the exam without prior instruction, the student must make an 80+ in order to receive credit. The score will be placed on the student transcript, but will not be calculated into the student's g.p.a.
For an exam with prior instruction, the student must obtain a grade of 70+.
***An OFFER***
Access from AT&T offers discounted wireline home Internet service to qualifying households with at least one resident who participates in the U.S.D.A. Supplemental Nutritional Assistance Program (SNAP).

There is NO term commitment, NO deposit, NO installation fee and NO charge for an in-home Wi-Fi capable gateway.
AT&T wireline Internet coverage in your area may be limited.

Visit their https://www.att.com/shop/internet/access/index.html#/ for complete program details, including: pricing, speed tiers, and eligibility requirements.
---
---
---
Please check back periodically as the Scholarship Bulletin (weekly) and the Educational Website side bar options will be continuously updated.
---
---
---
New scholarships will be posted weekly throughout the year. Some scholarships will be just for senior students, others may be open for younger students. So even if a student is in Kindergarten, they might be eligible to apply for the scholarship.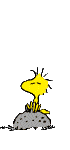 It's never too early to start feathering that egg nest!
Examples of scholarship listings will be like the following (please note these are only examples, not the current scholarship information):
Great Pretenders Video Contest - ***13+ yrs old***- $1,000
Deadline: Oct 27
Create and submit a one minute video on a word from a selection on the website to depict the definition provided
In this example the name of the scholarship is Great Pretenders Video Contest. It is open to anyone who is 13 years and older. There is only one scholarship awarded and it is for $1,000. The scholarship has to be submitted and there no later than October 27th. A short description is given on what will need to be done for the scholarship or which students the scholarship is targeting.
The Horatio Alger Scholarship – 7 at $5,000 for Texas Scholars, 106 at $20,000 for National Scholars
Deadline: Oct 25
Household income <$55,000. Involved in extracurricular and community service. Display character integrity, perseverance in overcoming adversity. GPA 2.0/4.0.
For the above example, the Horatio Alger Scholarship is only for graduating SENIOR students because there is no indication it could be for someone younger. It also lists that seven students from TEXAS will get a $5,000 scholarship and be eligible to compete for one of the other 106 national level scholarships for $20,000 each. The deadline to have everything submitted and received is Oct 25. This scholarship is for students whose parents filed an income tax return and had an adjusted taxable income of less than $55,000 for the year. The students must have at least a 2.0 on a 4.0 gpa, have overcome some type of adversity, have the personal characteristics of dignity and perseverance, and be involved in school and community service and activities. Most likely they will need letters of reference from community members and teachers to verify this information.
---
---
---
The educational websites will have direct links to things like registering for the SAT or ACT, college and career websites, study resources or help, hotline information, upcoming events, et cetera.